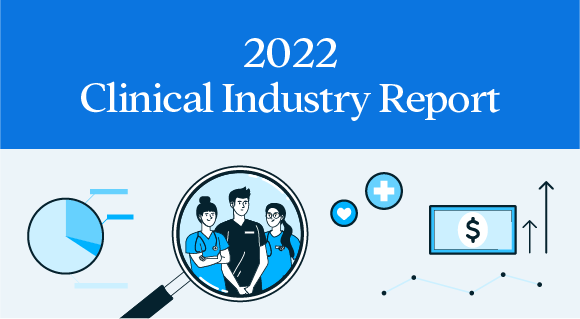 2022 HealthStream Clinical Industry Report
HealthStream is pleased to bring you this 2022 clinical industry report. With concerns about coronavirus disease 19 (COVID-19) still active today, it is the third leading cause of burnout amongst the registered nurses (RN) surveyed, with over 55% reporting feeling burnout at least weekly. We also explored trends around working at top of license, online training preferences for basic life support (BLS) training, pay and benefit preferences, artificial intelligence (AI) in nursing education, and an update to our nurse residency confidence survey.
We wish you and your team the very best in 2022.
August 11, 2022